VISA Applications for 2008 Olympiad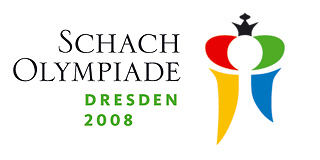 Wednesday, 15 October 2008 06:41
Dear FIDE Members,
The Organizers have sent out via e-mail the official invitation letters to all Federations which requested the letters at our database or via e-mail already weeks ago. Due to the fact that the Chess Olympiad will start in 29 days we would like to call special attention to the Visa application at the respective German embassies!
Please consider that in several countries it takes up to 4-6 weeks to get an appointment to apply personally for the visa, so we would like to stress strongly all Federations to get active in this matter!
Furthermore we would like to please all Federations to inform us directly via e-mail when you have received the Visas for the entrance to Germany.
Quote Bulletin 1:
"The Organizers would like to underline that Visa procedures are the responsibility of the applying person/s. In any case but in particular in the case of late registration or failing respective procedures the Organizers are not responsible for the participant's visas. The Organizers however will be glad to assist when questions on Visa procedures should apply."
Best regards,
Olaf Modrozynski
Manager Operations
Schacholympiade 2008 – Chess Foundation GmbH
Freiberger Str. 31
01067 Dresden, Germany
Phone: +49 351 488 1638
Fax: +49 351 488 2858
E-Mail: omodrozynski@dresden.de