Chicago State University "Quick Chess"
Hello,
I am emailing to inform you about the upcoming quick chess tournament this weekend at Chicago State University. We will have 2 tournaments in the next two months. The 1st one is on June 14th and the 2nd is on July 12, 2008. The Entry fee is $15 and the prize fund is $350 based on 30 paid entries. All proceeds supports the CSU chess team. Attached is a flyer for this event.
William Blackman
---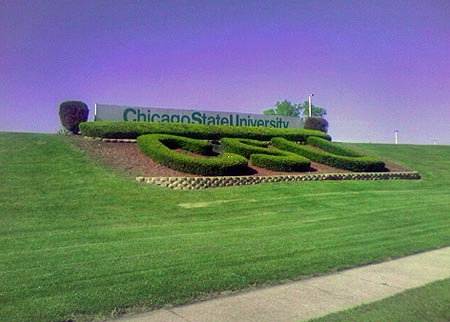 * * *
Tuley Park QC #2
Saturday, June 14, 2008
Cordell Reed Student Union Building
9501 South King Drive
Chicago, IL 60628
presented by
Chicago State University
$350 prize fund b/30
Open: 5-round Swiss System Game/22
Entry Fee: $15 at door
Registration: 11am-11:50am. Late registrars will receive ½ point by for 1st round
Rounds: 1 at noon and all other rounds will start A.S.A.P.
Prizes:
1st Quarter $100-$60-$30
2nd Quarter $40-$30
3rd Quarter $30-$20
4th Quarter $25-$15
Any questions about this tournament please contact William Blackman @
wblackma@csu.edu.

If entering the campus via 95th street, follow the road and turn right on University/Student Life Drive then park. If entering via King Drive follow the road and take the 3rd left to University/Student Life Drive. Chicago State University daily parking rate is $4.
Cordell Reed Student Union Building is the building with the cone shaped top.
---