Hip-Hop Chess panel on March 11th!
March 8th 2008, San Francisco, CA- The Hip-Hop Chess Federation (HHCF) is proud to announce that Adisa Banjoko, Chief Executive Officer, will host a panel discussion on "Chess and Life Strategies". The panel featuring rappers Immortal Technique, San Quinn and Hip-Hop Congress Director DLabrie will be held at O'Connell High School in San Francisco on March 11th.
The HHCF fuses music, chess and martial arts to promote unity, strategy and non-violence. They believe that by giving young people direct access to professional athletes, artists and chess players the youth will be inspired to enhance their academic and social life. In the past the HHCF has hosted panels with various icons of chess and Hip-Hop including RZA, Lamont Thompson of the Carolina Panthers, Josh Waitzkin, DJ QBert, DJ Kevvy Kev, Balance, Rakaa Iriscience of Dilated Peoples, Dr. Daaim Shabazz, and others.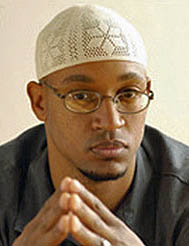 "Immortal Technique and San Quinn are living legends to so many young people who love Hip-Hop" said Adisa Banjoko. "Immortal Technique is from Harlem. San Quinn is from the Fillmore District in SF, which was known as the Harlem of the west. Issues of poverty, ignorance, gentrification and violence have ravaged both of their respective cities.
The HHCF wants to teach young people of all races, cultures, classes and faiths they they have more options in life that it appears. We are honored that Immortal Technique and San Quinn are donating their time and minds to the kids at O'Connell. No one has been able to reach the hearts of today's youth like rappers."
The students will also receive a limited number of copies of Ubisoft's Chessmaster 11 game and the book The Art of Learning: A Journey In The Pursuit of Excellence by IM Josh Waitzkin.
"I feel privileged to be a part of this chess workshop at O'Connell, where inner city youth can use the experiences learned from strategy and apply it to real life situations when patience, planning and temperament is concerned" said Immortal Technique.
For San Quinn the ability to speak to these kids is mutually beneficial. "It's important to take time with the youth because we had leader to inspire us [too]," he says. "They need to see that we look up to them for being in school. They are the future."
Librarian and Chess Club Sponsor Elaine Moskowitz said,
"John O'Connell High School is honored to welcome Immortal Technique and Sann Quinn. Very few acclaimed artists will take the time to reach out to young people, many of whom cannot afford to attend concerts or buy cds. By visiting our high school, they will expose our students to artistry they can rarely witness in person. The HHCF's messages of self-empowerment, education, and social justice encourage our students to pursue their goals and their diplomas. Beyond that, many of our students deeply enjoy rap music and spoken word poetry; the HHCF event with Immortal Technique and San Quinn will provide them with an assembly they will always remember."
For more information email Me'ko Gaborski: or call (323) 335 4497.