For Immediate Release:
PR Contact: Meko Gaborski, (323) 335-4497
gaborski@shinkenpublicrelations.com
---
Hip-Hop Chess Federation Teams with Top Rappers
to Celebrate Black History Month
HHCF Brings San Quinn & Balance to Speak to Youth
About Overcoming Life's Challenges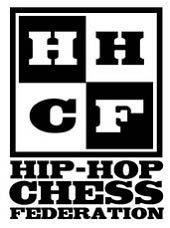 February 25, 2008 San Jose, CA – Hip-Hop Chess Federation (HHCF) founder Adisa Banjoko will team up with rappers San Quinn and Balance to speak with students about the importance of choosing a positive lifestyle, at Juan Crespi Middle School in El Sobrante, CA on February 28th.
Banjoko will lead a panel discussion that will examine how young people can use the positive aspects of Hip-Hop and Black History to create effective life strategies. "No one has been able to reach the hearts of today's youth like rappers," said Adisa. "San Quinn and Balance are champions to so many young people who love Hip-Hop. The HHCF is honored that San Quinn and Balance are donating their time and minds to the kids at Juan Crespi Middle School. "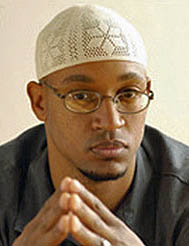 The HHCF fuses music, chess and martial arts to promote unity, strategy and nonviolence. They believe that giving young people direct access to the athletes, artists and chess players the youth will be inspired to enhance their academic and social life. Through generous donations, www.chesspark.com will provide free accounts to all Juan Crespi students who wish to enhance their lives through the game of chess. Additionally, limited copies of the Ubisoft video game Chessmaster 11 and bestselling book The Art of Learning by Josh Waitzkin will be available at this one of a kind event.
"It's important to take time with the youth because we had leaders to inspire us" said San Quinn. "They need to see that we look up to them for being in school. They are the future and we want to share our struggles to help children of all ethnicities."
"To many times when Hip-Hop is in the news, they're highlighting something negative," said Balance. "We want to make sure we show the kids the positive aspects of what we do and how they can make better choices for themselves."
For more information on those listed above, please visit:
Hip-Hop Chess Federation: www.hiphopchessfederation.org
San Quinn: www.myspace.com/sanquinn
Balance: www.myspacec.com/balanceskillz
Leave a Reply!