ChessBase has run an article on GM-elect Amon Simutowe written by me! The article is presented differently on The Chess Drum as ChessBase's Frederic Friedel has a different layout philosophy. The the articles have the exact same content. Enjoy!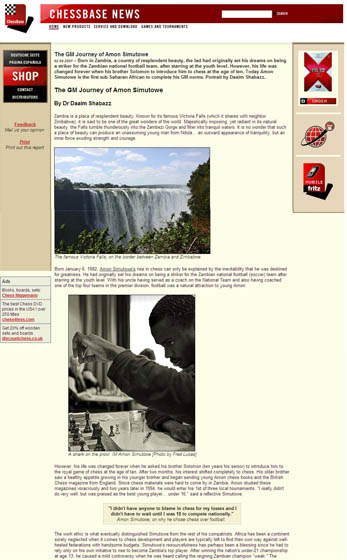 https://www.chessbase.com/newsdetail.asp?newsid=4086
9 Responses to "ChessBase article on Amon Simutowe!"
Leave a Reply!