Dear customer,
Publisher: The Chess Drum, LLC
Price: $40.00 (hardback), $27.00 (paperback)
Thanks for your interest in Triple Exclam: The Life and Games of Emory Tate, Chess Warrior. It is the hope of The Chess Drum that you will enjoy this intricate look at one of the most colorful personalities of our time.
As you can see on the right, the book is $40.00 per copy, but buying in bulk cuts per unit and mailing costs, so for groups of friends, chess clubs, and vendors, a volume discount is ideal. For any volume over five, there will be a 10% discount.
Ordering Volume Discount
Send an email indicating the number of copies requested (five or more). You will receive an invoice within 24 hours with the amount, shipping, and sales tax (if applicable). If this sum is agreeable, then you will click on a link provided in the e-mail and you will be able to pay the amount of the invoice. Please specify in the e-mail if you want expedited shipping (Priority or Express). Otherwise the shipping estimate will be standard postage. Thanks!
FOR PURCHASING 1-4 COPIES, click below!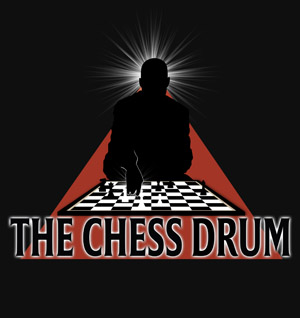 The Chess Drum, LLC is a publisher of chess news content and literature. The organization's website has continued to demonstrate the universality of chess by covering a variety of topics through news stories, essays, interviews, and photos since 2001. Visit The Chess Drum at thechessdrum.net and follow the beat on Facebook and Twitter!
One Response to "Triple Exclam!!! (volume discounts)"
20% off of bulk orders for Level 3-5
CACDEC countries!

The Committee for Assistance to Chess Developing Countries (CACDEC) was approved by the FIDE Central Committee, 27 September 1975 in Oosterbeek, Netherlands. This is a commission charged with promoting chess in developing countries and providing technical and financial assistance to chess federations therein. Federations can apply for CACDEC funds in support of getting books and literature to the country.

Some of the goals of the additional goals of CACDEC are:

evaluate the existing needs;
create a fund to finance its projects;
furnish literature, chess sets and other chess equipment;
(GA '96) assist in the organization of chess courses, seminars and simultaneous exhibitions, in particular together with a FIDE event organized by a CACDEC federation;
assist in the organization of teachers' training courses;
promote a system whereby players and officials get opportunities for international practice.

CACDEC countries: http://www.thechessdrum.net/triple_exclam/sales/CACDEC-2015-2016.pdf

[Reply]
Leave a Reply