After the inaugural Millionaire Chess Open (MCO) was met with a rousing organizational success, many of the skeptics were silenced and supporters encouraged. However, there was always the question of whether this tournament would become a fixture on the American chess landscape.
There is a wave of excitement building as 600 players have descended onto Las Vegas to vie for $1,000,000 prize fund. With approximately 50 GMs from more than 50 different countries, the second edition of the tournament hopes to capture the attention of sponsors and supporters in the midst of the current resurgence in chess. There are a number of reasons to be positive about future developments given the number of innovative ideas being spawn by co-organizers GM Maurice Ashley and Amy Lee.
The tournament is headlined by top-ten players Hikaru Nakamura, Fabiano Caruana and Wesley So, the field features a star-studded cadre of international players. The class sections will also be hotly-contested and their games will be more prominently featured in the broadcast. The tournament will follow the innovative format of the first edition with the culimination being the "Millionaire Monday" showdown. According to the official website:
The first seven rounds will be a qualifying round to determine who plays the finals on Millionaire Monday. Four finalists will move on to play two knock-out rounds to determine who wins the top prize. The last two rounds of the Open section will also be played on Millionaire Monday to determine who wins 5th place and under, as well as to give players a chance to acquire norms.
Millionaire Chess commentators!
GM Robert Hess, IM Tania Sachdev and IM Lawrence Trent
An All-Star team is calling the action live from Las Vegas with GM Robert Hess, IM Lawrence Trent and IM Tania Sachdev comprising the team. GM Maurice Ashley will be giving spot commentary, but will serve mostly as the floor general. David Llada will be the official photographer.
Official Site: https://millionairechess.com/
Photos: https://www.flickr.com/photos/
hashtag: #MC2
Twitter: @highstakeschess
THE LOOK OF MILLIONAIRE CHESS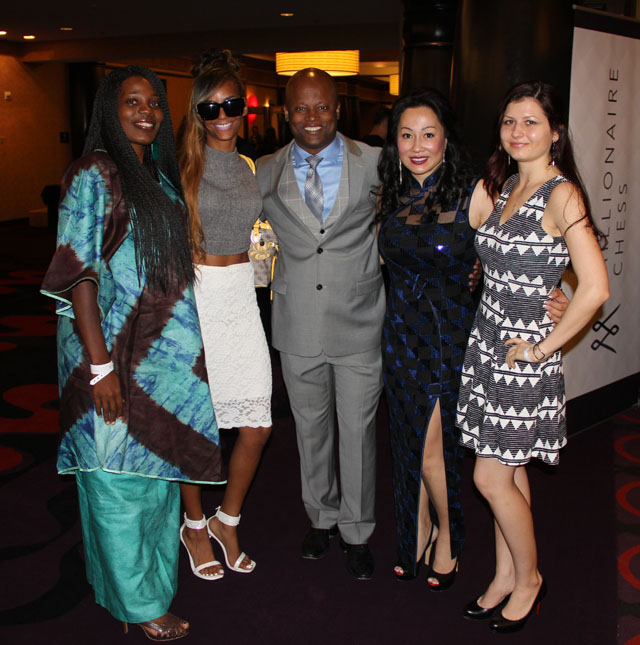 Maurice Ashley's smile is a bit brighter! 🙂 Adia Onyango, Stacey Moore, Maurice Ashley, Amy Lee, Alisa Melekhina
The World Champions return to look over the proceedings and…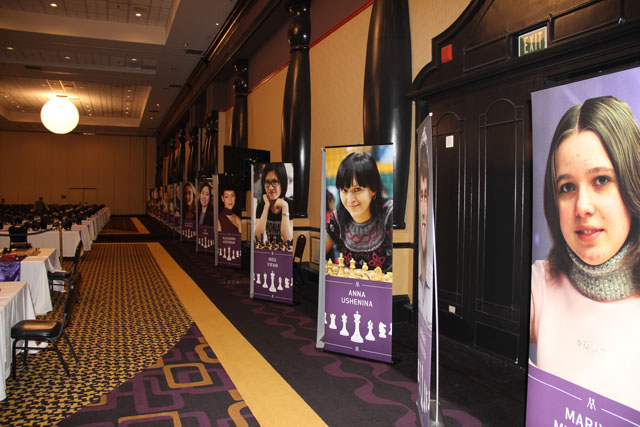 …the women champions will also look on.
* * *
WISHING ALL THE VERY BEST!
21 Responses to "2015 Millionaire Chess Open (Las Vegas, NV)"
Synopsis… Neither Amy nor Maurice were 100% pleased with their performance. However, the tournament was largely a success. They did not announce the next one, but it will not return to Vegas. The Planet Hollywood venue was a good start and helped to set the tone for an exclusive event. There are still the naysayers, but certainly MC is creating new ideas.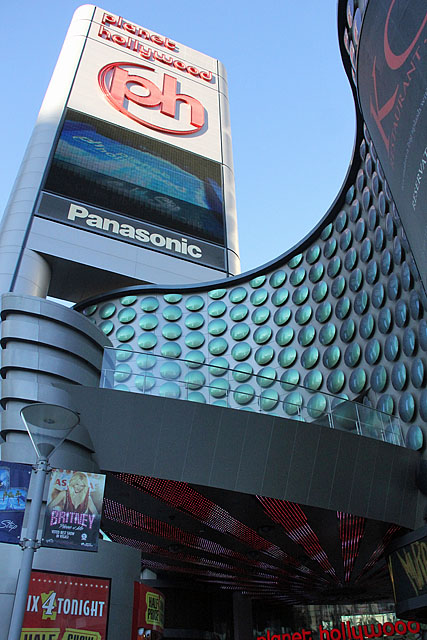 The original home of Millionaire Chess!
Photo by Daaim Shabazz.
I enjoyed the event overall, but did not appreciate the rancor aimed at Amy. She is making quite an investment and she chose chess. So whenever you talk to Amy, please show some respect! This woman has a pure heart and has even won over the worst of "haters". It remains to be seen what will become of MC, or whether there will be a tournament. I believe the brand is strong, but help is needed!
GM Maurice Ashley with Adia Onyango and yours truly.
Photo by Daaim Shabazz.
Those criticizing Maurice and somehow believe he is doing all of this unpaid hard work for self-promotion knows nothing about his career. For more than ten years, he has had a vision to take chess to the next level. For forty years, he has been involved in practically every aspect of chess… except as a politician. Now he has built a chess company. Should he benefit from his hard work and the ultimate success of MC? Of course. Should he continue to do this for free? Of course not.
Suggestions… I would suggest bringing back the phone app, at a minimum. The cell phone is how everyone is accessing information these days and it would put MC firmly at the cutting edge of tournaments. It would make getting pairings so much easier. The app from MC1 was such a wonderful productivity tool. Bill Goichberg is using the text message option for his tournaments.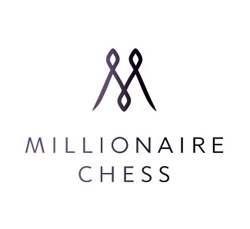 The massage option was a great value, but was not available due to low demand at MC1. I could've used this! Maybe we should have the massage chairs closer to where the player traffic is. Demand would soar. There were grumblings about the faster time control. There is quite a difference between 40/120 and 40/90. If it is 40/90 next year, I may play in Open section where you get 40/120 and nine rounds of chess! Look out! 🙂
Of course small aesthetic touches like the water service and the purple runners on the tables are lovely. The new venue will have its own set of challenges, but the structure is already intact. The MC company has already disseminated a questionnaire and are surveying various price points and locations for the next tournament. In my view, resorting back to a $500,000 tournament won't do.
MC supporter Jones Murphy has suggested an online option (at selected locations) that would allow players to compete without having to shoulder heavy travel and hotel expenses. This would certainly be an incentive, but there would be a number of logistical and technical issues to consider. There are certainly a number of options, but what is paramount is the pursuit of sponsorship.
Help us keep improving MC. Fill out our very short survey here: https://t.co/D1gj3GHDfF. Pretty please.

— Millionaire Chess (@HighStakesChess) October 25, 2015
The chess community should heap effusive praise onto Amy and Maurice for their effort. While not perfect, there were great takeaways from the event and certainly lessons learned. GM Maurice Ashley continues to be a lead innovator in chess and is not afraid to try new ideas. This means MC3 will be stronger… if it should happen.
It will only happen if there is a grassroots support. No longer can you watch from the sidelines and expect chess to have its day in the spotlight. The current investment model is unsustainable and if another model is not found, we can go back to playing in weekend tournaments where the total prize fund may be $2,000. Let's ride the wave of this chess renaissance. Let's make MC3 happen!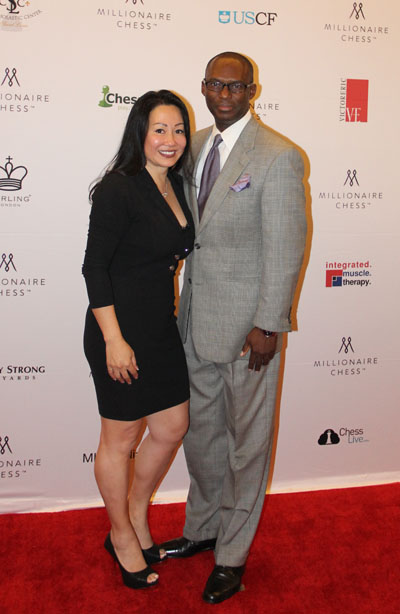 THANKS AMY FOR SUPPORTING CHESS!
* * *
CONTACT: MILLIONAIRE CHESS
email address: contact@millionairechess.com
official website: http://millionairechess.com/
Twitter: https://twitter.com/HighStakesChess
Facebook: https://www.facebook.com/millionairechess
YouTube: http://www.youtube.com/MillionaireChess
Drum Coverage: http://www.thechessdrum.net/
[Reply]
Leave a Reply