"Here in Reykjavik, Iceland to play in the famous open tournament. Waterfalls, geysers, hot springs, restaurants and great night life. This place is amazing!"

~GM Maurice Ashley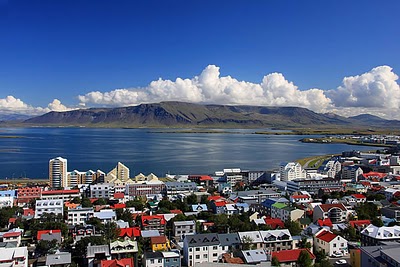 GM Maurice Ashley is playing in his first international tournament in many years and he will no doubt have a chance to get inspiration from visiting the last residence and resting place of Bobby Fischer, chess history's most impactful player. There will actually be a 40th anniversary museum exhibit for the Fischer-Spassky match.
The Reykjavik Open 2012 will be held for the 27th time from March 6 to March 13, 2012 in a spectacular new venue in Reykjavik, which will be announced in September. The 2012 tournament is expected to be very strong. In 2011, 166 players from 30 countries participated, including 27 grandmasters, 11 of which with a ELO rating of 2600 and higher. Total prizes in 2012 will be €15000, including many special prizes for various age and rating categories, in addition to the traditional top women prize.
Link: http://skaksamband.is/?c=webpage&id=490/
Live Games: http://www.chessbomb.com/
Results: http://chess-results.com/
32 Responses to "Ashley at 2012 Reykjavik Open"
Leave a Reply