I just penned an article that may pique your interest. It examines the "first mover advantage" in chess. I have had many online debates (mostly notably on The Daily Dirt) about this issue and most of the arguments point to white's plus score in games played in the database. However, there is much more to that percentage. Do we really have a large enough sample of games to determine the advantage and if so are there other factors which may contribute to white's plus score?
I look forward to a healthy debate.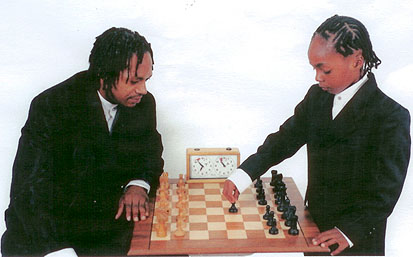 National Master Lionel Davis with son Shaka playing an ultramodern game.
Article here!
39 Responses to "The Socio-Politics of the First Move in Chess"
Leave a Reply